We believe influencer marketing should Remove All Doubt.
The world's first AI for ROI-based creative decisions, content strategy and influencer marketing.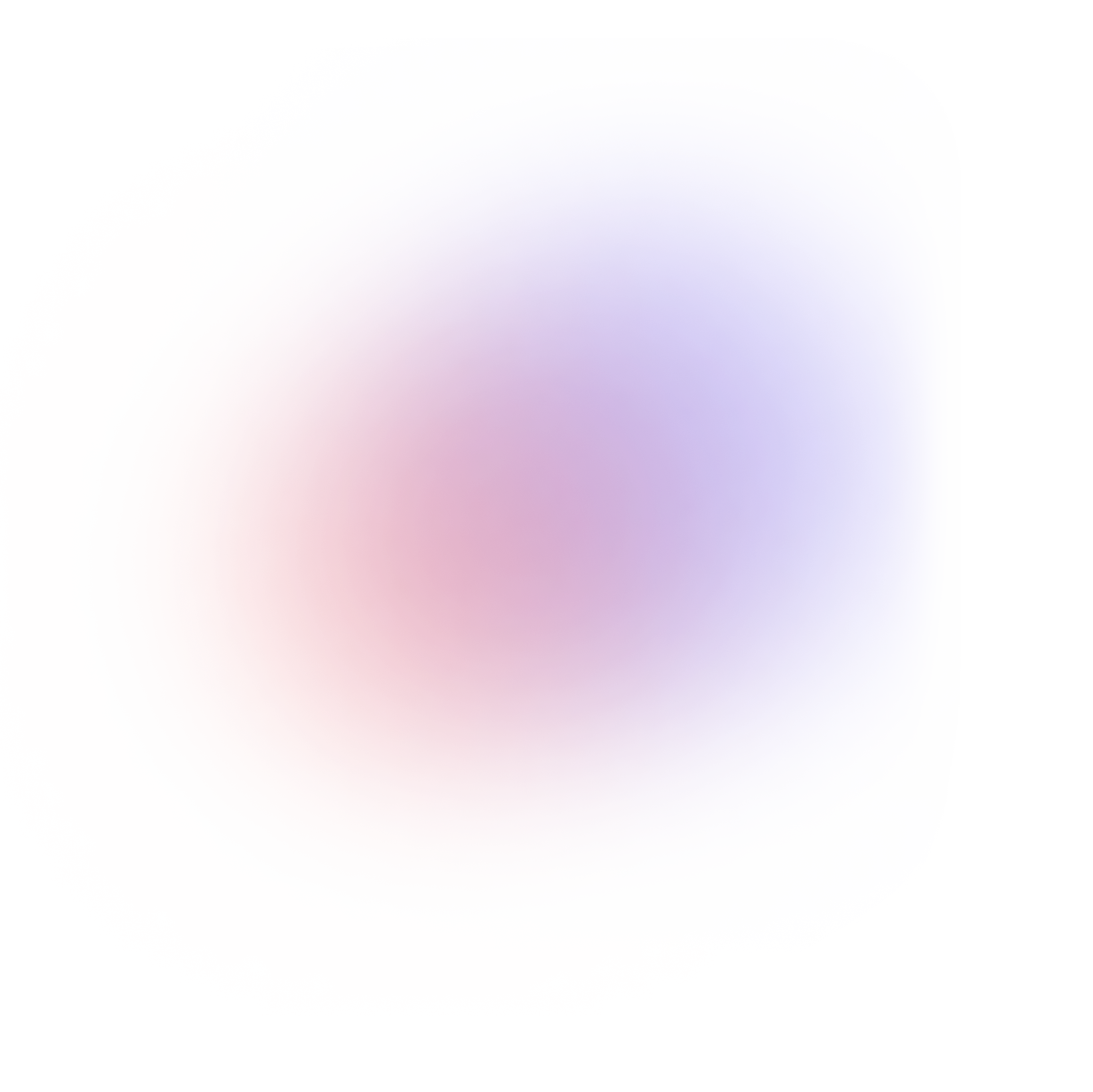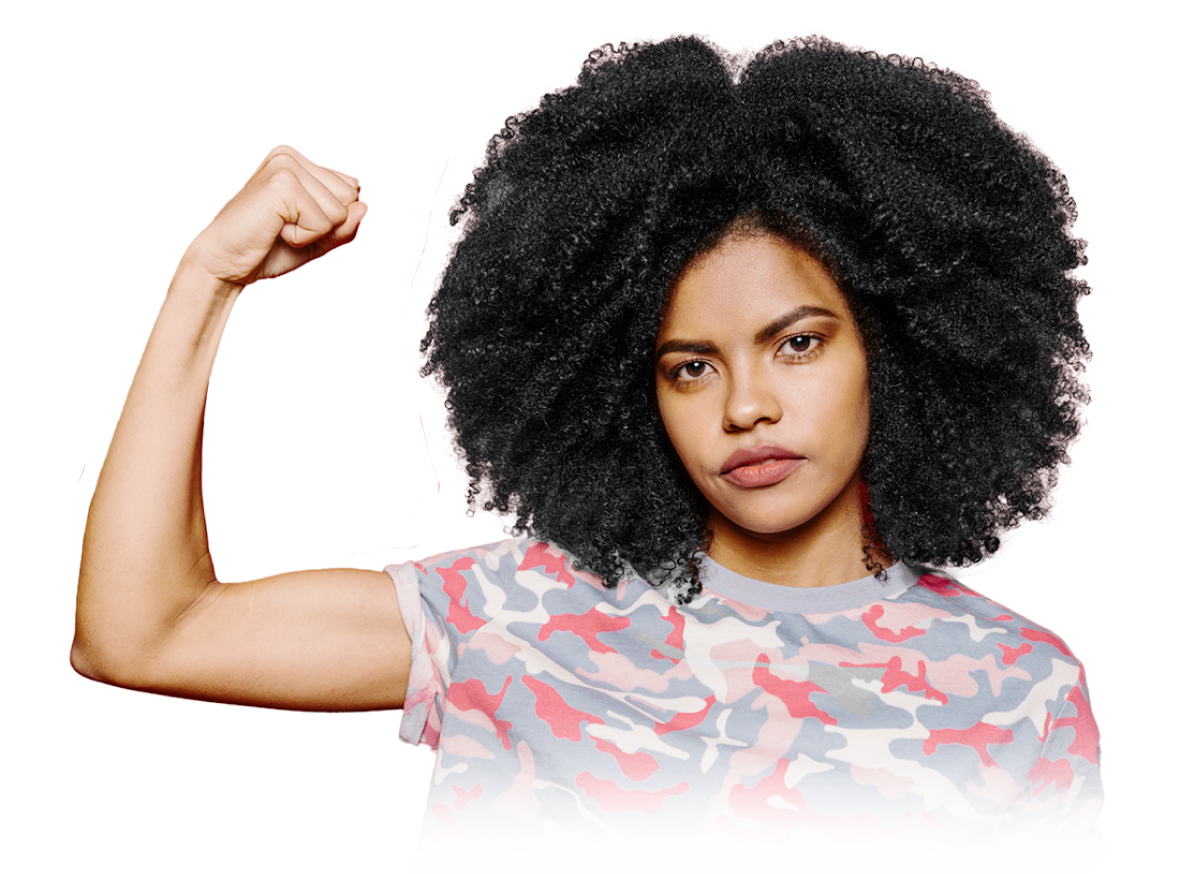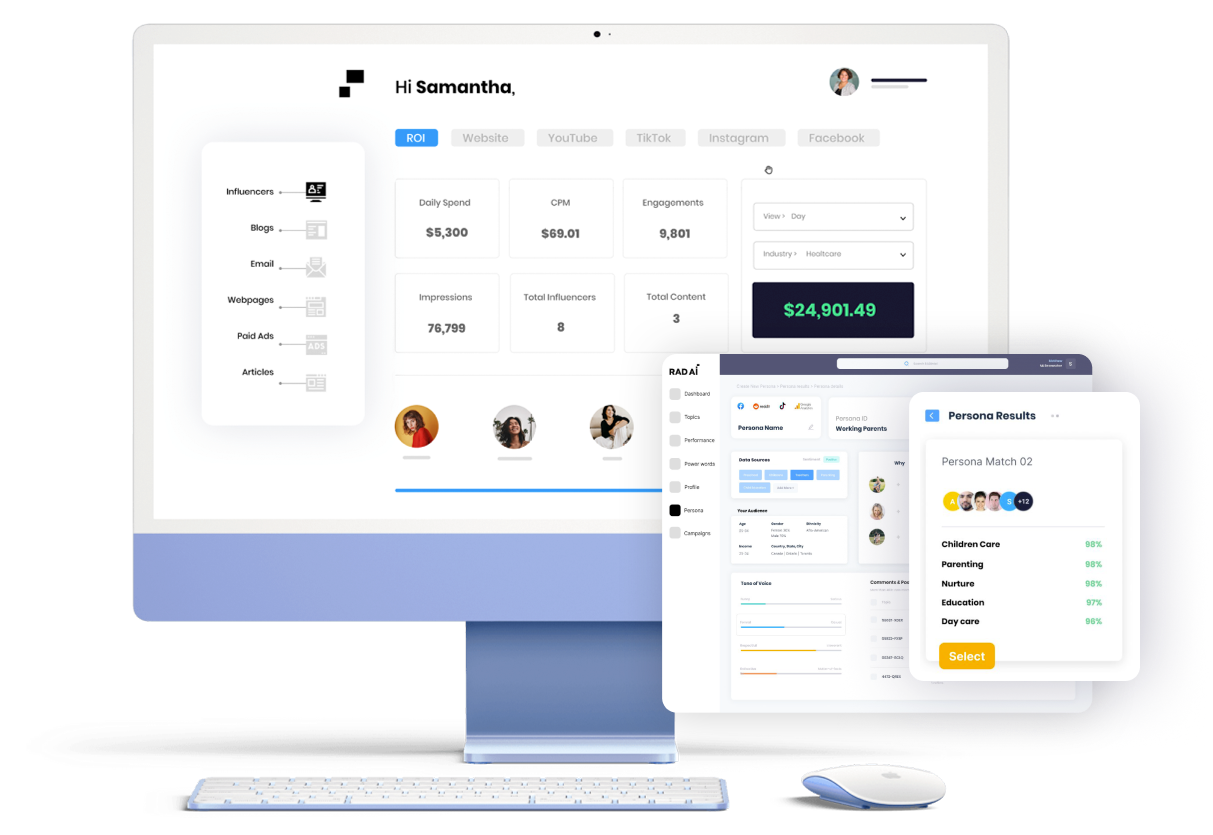 Our mission.
To give brands certainty when creating influencer marketing content.
The people that make it happen.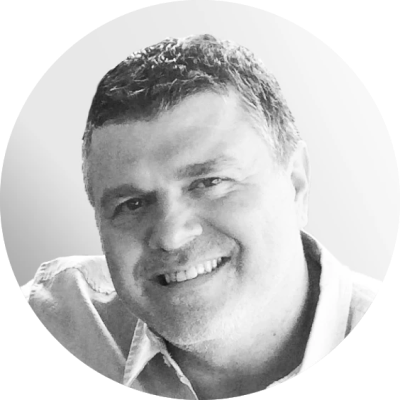 Aaron Kuntz
Board Member
Aaron is a lifelong entrepreneur, investor and advisor for several growth stage start-ups. Most of his investments are data-driven around industries like credit, marketing, advertising and social media.
His core interest typically is focused on companies using predictive analytics as a competitive differentiator. He is an early stage investor in industries like artificial intelligence, real estate, e-commerce, hospitality and food and beverage.
Aaron is a metrics-driven investor/entrepreneur and is "nuts" about goal-setting, measuring, and reporting on key business metrics.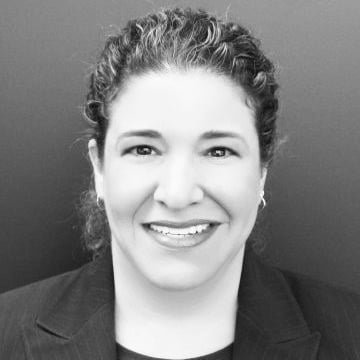 Alison J. Horn
VP Client Success
Alison has over 20+ years of experience across digital media working with brands, agencies and influencers across a wide variety of spectrums.
She is an award-winning, integrated marketing and advertising leader with an established track record of delivering revenue and long lasting partnerships.
Alison has held leadership roles at CBS, Initiative, iHeart, Gamut and KTLA. She has an MBA in Marketing from Pepperdine Graziadio Business School.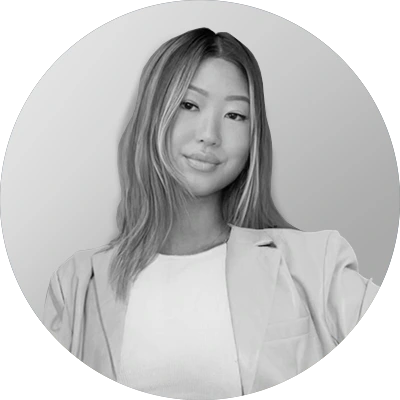 Ally Kim
Director of Marketing
What is the difference between your role at RAD and any other position you've held previously?
I can truly say I've been learning just as much as I've been having fun, which isn't something you can find in just any ordinary workplace - only the RAD ones.
What do you love most about working at RAD?
What I love most about RAD are the people I have the opportunity to work with and learn from. We're all united in our vision for RAD so we're able to collaborate efficiently and encourage each other on a genuine level.
What is the most interesting thing you like doing on weekends?
On weekends, I'm pretty much always on the go. I love to fill my time trying exciting things, visiting new places, and connecting with friends and family.
What's next for you and RAD?
I hope to contribute to RAD as much as it's invested in me. I'm looking forward to seeing us continue to achieve goal after goal, and become one of the most innovative companies out there!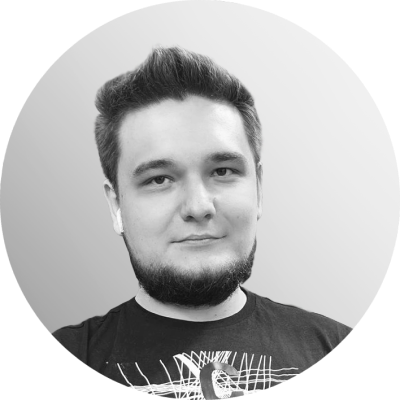 Artem Vdovenko
Front End Developer
Respectfully, we will update Artem's bio once Artem, his family and the wonderful country of Ukraine get through this horrible time.
Our thoughts remain with you and your family.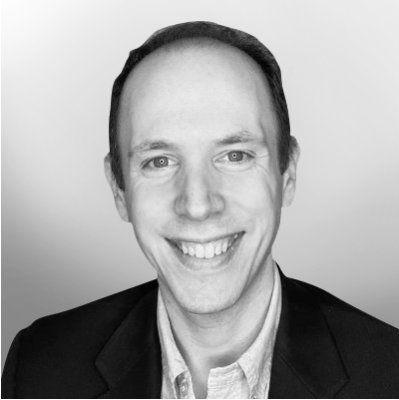 Alexander Wissner-Gross Ph.D.
Founding Advisor
Dr. Alexander D. Wissner-Gross serves as President and Chief Scientist of Gemedy and Managing Director of Reified and has taught at Harvard and MIT. He has founded, advised, and invested in 27 technology companies with a combined valuation of over $850 million, including two that became divisions of Hewlett Packard Enterprise (NYSE: HPE) and GTT Communications (NYSE: GTT).
He has also received 128 major distinctions, authored 23 publications, and been granted 24 issued, pending, and provisional patents. His work has been featured in more than 200 press outlets worldwide, including The Wall Street Journal, BusinessWeek, CNN, USA Today, and Wired.

His areas of interest and expertise include artificial intelligence, machine learning, autonomous systems, computational science, data science, visualization, mobile and distributed systems, natural language processing, cyber-physical systems, blockchains and distributed ledgers, and cyber-security.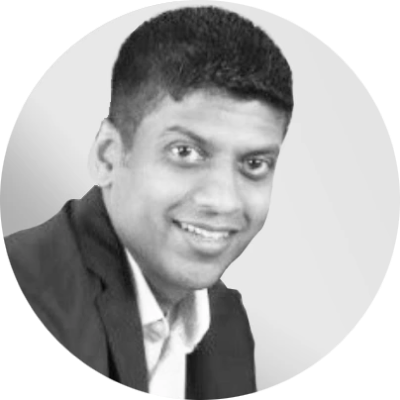 Bobby John
Board Member
Bobby is a passionate lover of people, technology, and business. His perfect day revolves around solving business problems with tech and working with smart, hard-working individuals. Bobby is a humble technology leader that cares deeply for those around him.
Bobby is passionate about the future of software and how it can improve the quality of life for billions of people. He helps visionary founders navigate the software development maze and is proud to be a Board Member of RAD AI.
Bobby holds a BS in Computer Engineering from the University of Toronto. Bobby resides in Atlanta, GA with his wife and four children.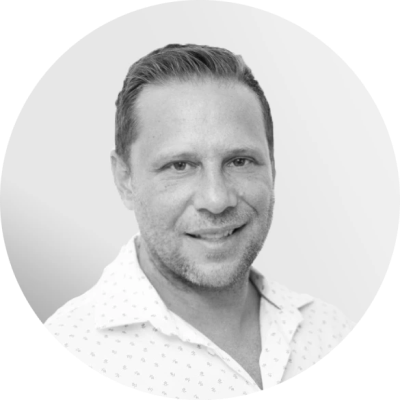 Bradley Silver
Co-Founder and President
Bradley is the founder/CEO of Atomic Reach, which was recently acquired by RAD AI. In 2012, he founded the content curation platform (Atomic Reach) to support enterprise marketers who struggle to keep up with the demand for fresh content. Today, Bradley serves as the President of RAD AI and is responsible for product, operations, and helping solve the company's most complex problems.
Bradley's career in AI started with deep research directed towards solving content related challenges. Over time, patterns emerged and opportunities revealed themselves in correlating natural language generation (NLG) with campaign performance data.
This passion became the vision behind RAD AI (formerly Atomic Reach) and the proprietary machine learning (ML) models that drive customer performance. Now, the vision has evolved to build the most reliable AI-powered optimization engine ever.
Bradley is passionate about his wife, children and of course… the Toronto Leafs. You can also find him obsessing about vintage shoes and sports memorabilia when the time is right. Bradley prides himself on being a fair leader and someone that takes the needs of others in consideration.
Most importantly, Bradley loves what he does here at RAD AI.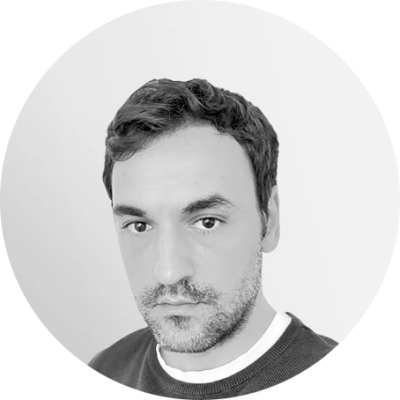 Dusan Popovic
Creative Director
What is the difference between your role at RAD and any other position you've held previously?
Well, that's easy to say. I haven't had this amount of luck and trust while working with people whom I've never actually met. It's been a great three year stand with the company to say the least!
My background includes almost ten years of design in different industries such as marketing, gaming, television, a lot of freelance work & three start-up environments. I started in a small studio in Belgrade, Serbia, which is where I'm from…. Then, far over the ocean to RAD's door.
What do you love most about working at RAD?
People, people and people!
Always the most important thing and I've never had a chance to see so many self-motivated faces whose goals are the same: 'Get the things done!'
Even when you have a lack of motivation, just working at RAD will always gets me back on track. That's what fuels me when I start each working day.
What is the most interesting thing you like doing on weekends?
I am an outdoor person, eager to try something new and escape a bit from daily monotony. I like to train, swim, shoot, bike, run, hike, sail, dive. Almost anything just to spend as much time as possible in nature. I love big nights out and am always in the mood for a great party.
What's next for you and RAD?
Hard to predict, the course of this company has changed many times since I first joined. There are so many situations that strengthen our team - I can only say that I'm glad to be a part of it and I'll keep improving myself to grow with our RAD family.
Finally we have a product that is giving A+ results via our AI technology. I've never been so excited about where things may go!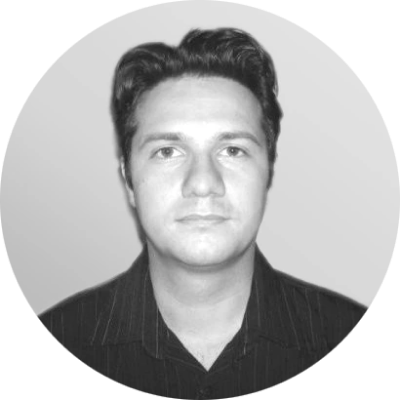 Emilian Tita
Lead Engineer and Devops
What is the difference between your role at RAD and any other position you've held previously?
The difference between my role at RAD and other positions I've held are exciting new AI projects, expanding the AI Platform Generic APIs, and AI Scoring Engine.
What do you love most about working at RAD?
What I love most about working at RAD are creating new AI features, working on new technologies, and building AI & NLP models.
What is the most interesting thing you like doing on weekends?
On weekends, I like reading sci-fi books, sailing & kayaking, and fishing.
What's next for you and RAD?
What's next for me and RAD is building the next-gen AI and content generation models.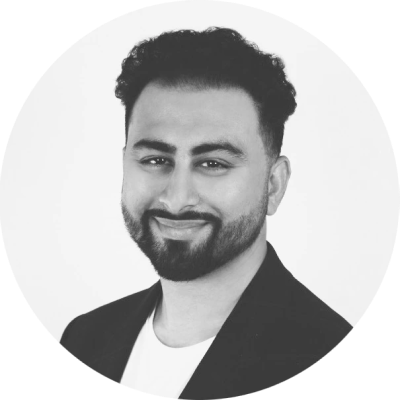 Hassan Zia
Sr. Full Stack Developer
What is the difference between your role at RAD and any other position you've held previously?
TThe main difference between working at Rad and other positions I held previously is the variety of tasks and challenges I experience every day, which makes me feel more engaged and fulfilled. There is always something new to learn every day. RAD's level of workplace transparency is excellent, I'm always learning with other departments, seeing things from different perspectives, and the ability to exchange ideas and get feedback is amazing.
What do you love most about working at RAD?
I would say the cheerful and caring corporate culture is what I love most about working at RAD. It feels great to work with such a talented and inspiring group of people who always make you laugh and bring positive energy to the workplace.
What is the most interesting thing you like doing on weekends?
I like to spend my weekends leaving the crowd behind, deep in the wilderness and backcountry. You'll find me on backcountry backpacking trails or in a canoe/kayak deep in the wilderness over the weekend. When I am in the city, I would either be playing cricket, fishing, or taking the family out to parks and beaches. Restaurants and movies are always a Plan B for me.
What's next for you and RAD?
Next for RAD and me, I would like to extend my skills to architectural design concepts and ML/AI methodology that allow me to make a significant contribution to products at RAD.
What is the difference between your role at RAD and any other position you've held previously? In my previous positions, most of my work was specifically in software development as opposed to expressing my passion for AI based development. While I certainly enjoy my share of software development, RAD has not only offered me the opportunity to work in AI, specifically in Machine Learning, but also in one of my more favored fields: Natural Language Processing (NLP). Another interesting aspect with RAD is the potential of research offered with both the nature of my role and the nature of the data and research done by RAD.
What do you love most about working at RAD?
My favorite part about working at RAD is the talented individuals I get to work with. Learning from everyone and understanding the way of work has been very refreshing, with each one offering their unique set of skills, without any of whom the company may not be able to reach its peak functioning. This, coupled with a home based work environment offering freedom in research ideas, technology stack and implementation into the development cycle has greatly benefited my style of work in terms of both tool based and AI based expertise.
What is the most interesting thing you like doing on weekends?
I spend most weekends relaxing my mind and body, but when I do get some time to myself, I enjoy watching TV series and movies, playing video games, and many other hobbies including studying languages (both linguistic and programming), history, geography and politics. When I spend time outside, I enjoy the company of my family and friends at restaurants, parks, and other places of recreation.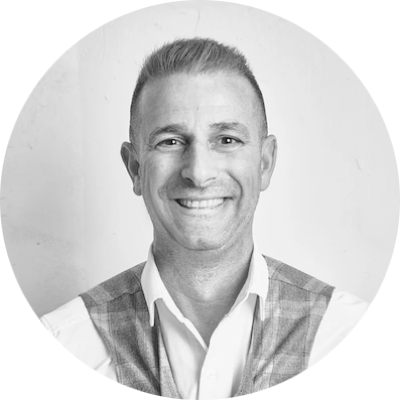 Jeremy Barnett
Co-Founder and CEO
Jeremy is a 3x founder & currently serves as the CEO/co-founder of RAD AI. His companies have been featured on Facebook Business, Everything You Need to Know to Start and Grow Your Business , Entrepreneur, Vanity Fair, Forbes & Business Insider. Jeremy is a regular speaker @ USC Marshall School of Business & supporter of Orphaned Starfish Foundation.

In 2013, Jeremy Co-founded and served as the CEO of the men's fashion tech company TrendyButler.com. Jeremy grew the D2C business to $25M/yr before exiting 2017 against competitors like Stitch Fix and Trunk Club.

In 2015, Jeremy served as a Key Advisor for SPEAKR, one of the largest influencer companies on the planet at the time. Jeremy founded OSFLA, which brought the Orphaned Starfish Foundation to the LA technology community. The organization brings technology and education to vulnerable children worldwide.

In 2018, Jeremy founded RAD AI, and currently serves as the full time CEO. RAD AI (Remove All Doubt) is the leader in data-informed influencer marketing and content authenticity. The company uses its proprietary AI through 600+ API connections to deliver unbiased creative intelligence that inform campaign concepts, content production and influencer selection. This results in better ROI across the entire marketing mix, hundreds of hours saved on creating content and a measurable reduction in content costs.

In 2020, Jeremy launched the Rad Intelligence Podcast, a show that features high performing entrepreneurs and influencers. Jeremy is a proud father of two, married for 20 years and loves the family dogs, surfing and golfing.

Reference links:Forbes, Podcast, Interview DNA, OSF, USC , Vanity Fair, Speakr, Inc.com, Ask Men, Facebook Biz.Business Insider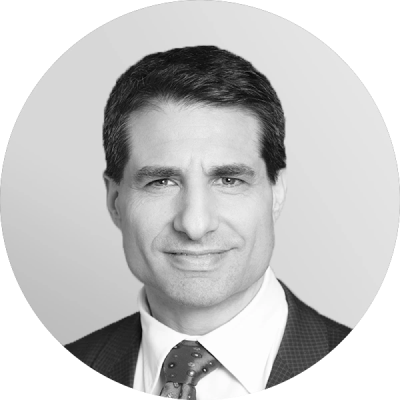 Joseph Freedman
Co-Founder and Chairman
Joe Freedman is a private equity investor and corporate director with more than 25 years of industry experience. His most recent experience includes 18 years at Brookfield Asset Management, one of the world's leading private equity and alternative asset management firms.
Over his career at Brookfield, Mr. Freedman has held a number of positions including Vice Chair of Private Equity, General Counsel, and the partner responsible for M&A transaction execution, fund formation and fund operations. Prior to joining Brookfield, he was a lawyer in the corporate finance group at a Toronto law firm, specializing in private equity transactions and public company mergers and acquisitions.
Now retired from Brookfield, Mr. Freedman is a director of several private and public companies and non-profit organizations including Bridgemarq Real Estate Services (TSX:BRE) and the Canadian Civil Liberties Association. Mr. Freedman holds a joint MBA\LL.B from the Schulich School of Business at York University and Osgoode Hall Law School in Toronto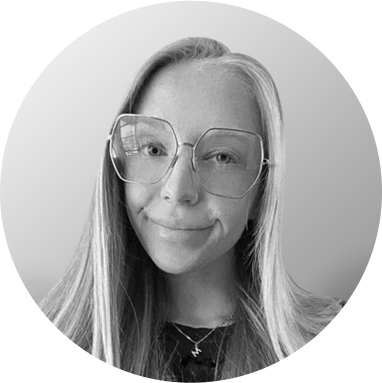 Mariya Mandrik
Sr. Director Client Success
Mariya is a dedicated professional who has built a track record of success for high caliber organizations leading special projects, overseeing operations, driving sales, and orchestrating marketing efforts.
She earned her B.B.A. in Marketing from Hult International Business School and spends her weekends hiking, doing pilates and baby-sitting a dog named Waffles.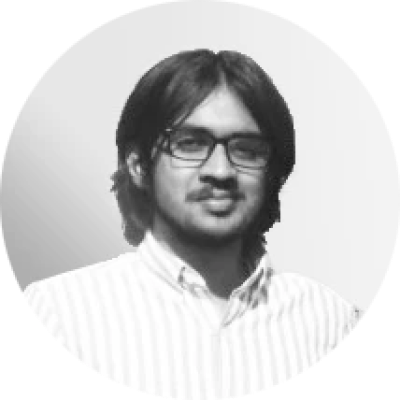 Matthew Samson
ML Engineer
What's next for you and RAD?
I believe that RAD is a fast growing company in text analytics with optimized and automated text based opportunities, high profile clients, and improved functionality that are constantly being explored everyday. In terms of my role, I look forward to tapping into the potential of text based research technologies and the efficiency of the algorithms developed towards providing immediate and accurate standards of user interaction on any customized and user generated content that could start from simple text measures to highly complex text generation and direct prediction of future interaction.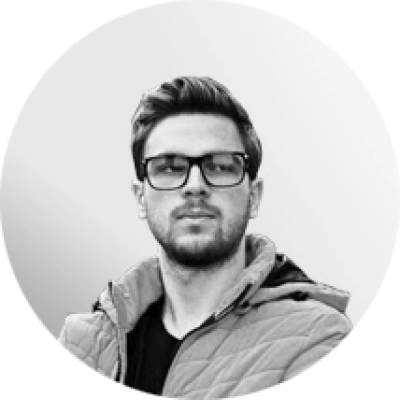 Pavlo Parkhomenko
ML Engineer
What is the difference between your role at RAD and any other position you've held previously?
The main difference between my role at RAD and any other position I've held would be that in the past, my work mostly involved implementing already existing methods to solve given problems, and there was no room for creativity and development of something new. At RAD, I have the possibility to do research and develop something novel.
What do you love most about working at RAD?
What I love most about working at RAD is the ability to create and be valued for your ideas and vision.
What is the most interesting thing you like doing on weekends?
During the summer, I love to play golf and meet new people during games. Unfortunately, in the winter time, playing golf is not an option so I try to make room in my schedule for skiing.
What's next for you and RAD?
I would love to further grow as both a specialist of Machine Learning and as a manager to be able to develop our technology further, better and faster.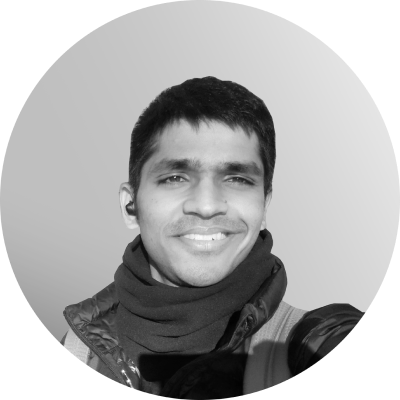 Preet Patel
ML Developer
What led you into a career in Artificial Intelligence (AI)?
I completed my computer engineering in 2019 and then I worked for an IT company as a `Web Developer` for around 1 year. I decided to start my higher education in an AI related field and then relocated to Canada for the same. RAD AI is really exciting for me as I've always wanted to learn from the best and the senior developers at RAD AI have been very helpful.
Why do you love Machine Learning (ML)?
There is nothing better than to kickstart my career in `Machine Learning`as I really love the math it requires alongside logical thinking. My favorite math problem is `Permutation & Combination`. The most interesting thing about AI is, one would never be able to learn//know everything about AI. So the limits are endless.
What do you love doing in your spare time?
During the summer, I love to play golf and meet new people during games. Unfortunately, in the winter time, playing golf is not an option so I try to make room in my schedule for skiing.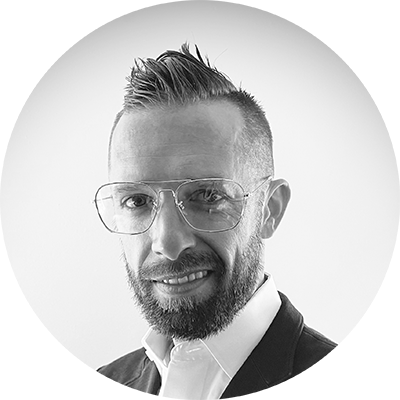 Steven Elliott
VP Client Development
Steven Elliott is an innovative sales leader and the current VP of Client Development and Partnerships at RAD. With over 18 years of experience, Steven believes in connecting with the person behind the professional and creating long term relationships of mutual success. He has a keen focus on systems and processes to deliver the highest level of results at scale, in a sustainable manner for all involved. This focus drives a unique level of performance in which all parties succeed.
As RAD AI's VP of Client Development and Partnerships, Steven is responsible for creating and expanding RAD's portfolio of clients, and establishing strategic partnerships that continue to enable our continued path to scale. His expertise and leadership is mainly focused on growing our target verticals, aligning internal products and services with clients, structuring partnerships that activate exponential growth, and growing the best sales team in the industry.
Before RAD AI, Steven led the buildout of a performance offering with influencer marketing at Branded Entertainment Network(BEN). Steven achieved the highest levels of performance while building out a team, and scaling product offerings to deliver enhanced value for all stakeholders. Previous to BEN, Steven was a founding member of a residential solar company in New York. This is where he fostered his entrepreneurial spirit, and fell in love with scaling new opportunities.
Steven grew up in Venezuela, returned to the US at age 17, and later served a mission in Mexico for his church. He is an active father to his two beautiful daughters, Mia and Navy Jay. Today Steven is thriving in Los Angeles where you will find him hiking, surfing, and exploring museums with his daughters. After all his adventures he enjoys a wonderful meal, great company and planning his next adventures.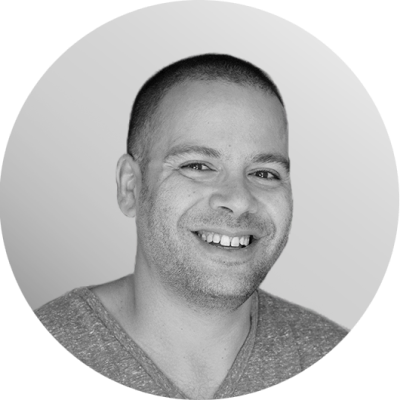 Stu Stone
CREATIVE STATEGY
Stuart is an accomplished actor, director and producer with hundreds of credits including "Jack of all Trades" which appeared on Netflix. He is best known for his work on "Donnie Darko" and is the co-creator of MTV's "Blowin Up". He has worked with all of the major studios including Dreamworks, FOX, MTV, Universal and Warner Brothers.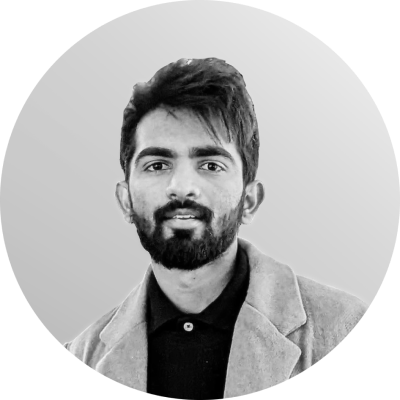 Udeet Patel
ML Developer
Why do you love Artifical Intelligence (AI)?
Being involved in Machine Learning allows me to be creative with datasets as to what kind of algorithms can be used and what kind of predictive/descriptive analysis can be done. Every Machine learning engineer sees the data differently, so it is the freedom and that creativity that comes with data/algorithms really excites me.
What is your favorite math problem?
My favoritie math problem is Statistics. I have always been comfortable with numbers since childhood. Statistics makes me think like a scientist, whether it be a business, football match or gambling, statistics are everywhere. I enjoy playing with numbers.
What do you love doing on weekends?
On Saturday evening, if there is no exciting soccer match or formula 1 race, you can find me reading or doing some video / production edits.
Team, investors and advisors are from














Content AI

4 mins
RAD AI Discloses Entertainment Brands Efficacy : 3X ROI
Artificial Intelligence

4 mins
Creative Intelligence Trends to Expect in 2023, According to Rad Intelligence
Content AI

3 mins
RAD AI Announces Founding Advisory Team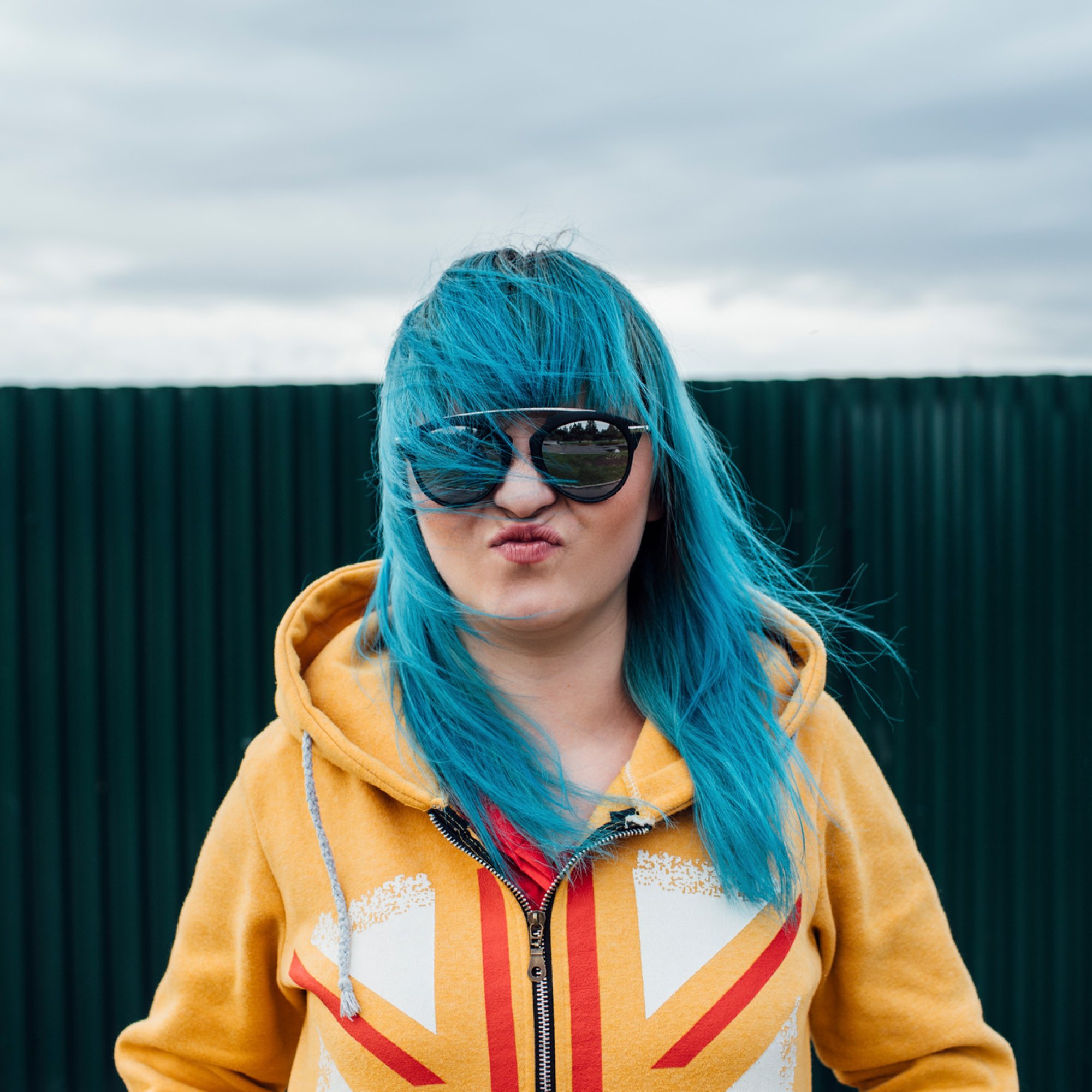 Content Intelligence
Influencer Marketing
AI-informed content
Persona
Greetings, seasoned influencer marketing aficionados! As someone who's well-versed in the art and science of influencer ...
How can we help you achieve your goals?
Searching for a career in the future of AI?