Influencer content your customers will love.
AI-informed predictions that match influencers to your creative strategy and target persona.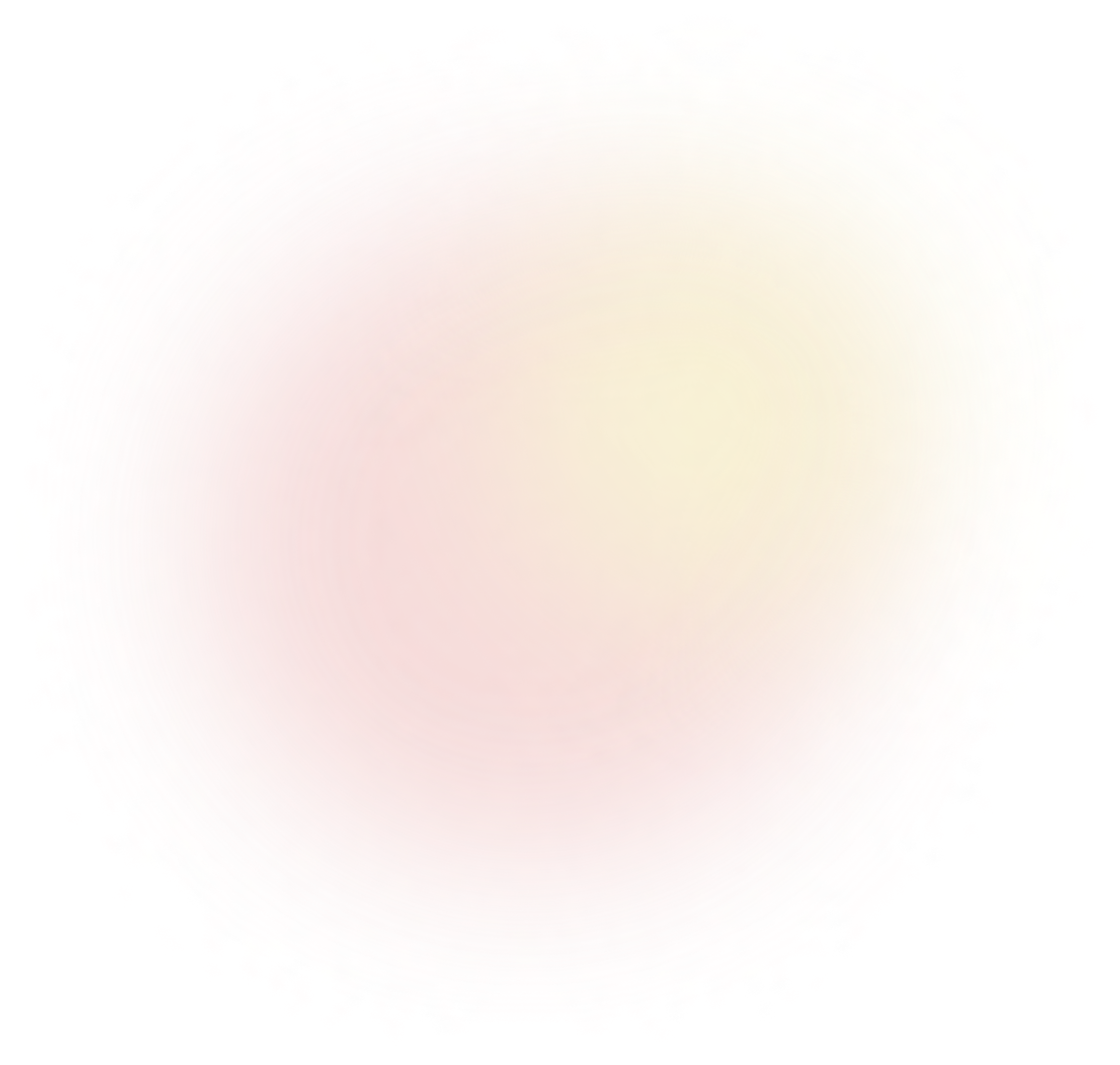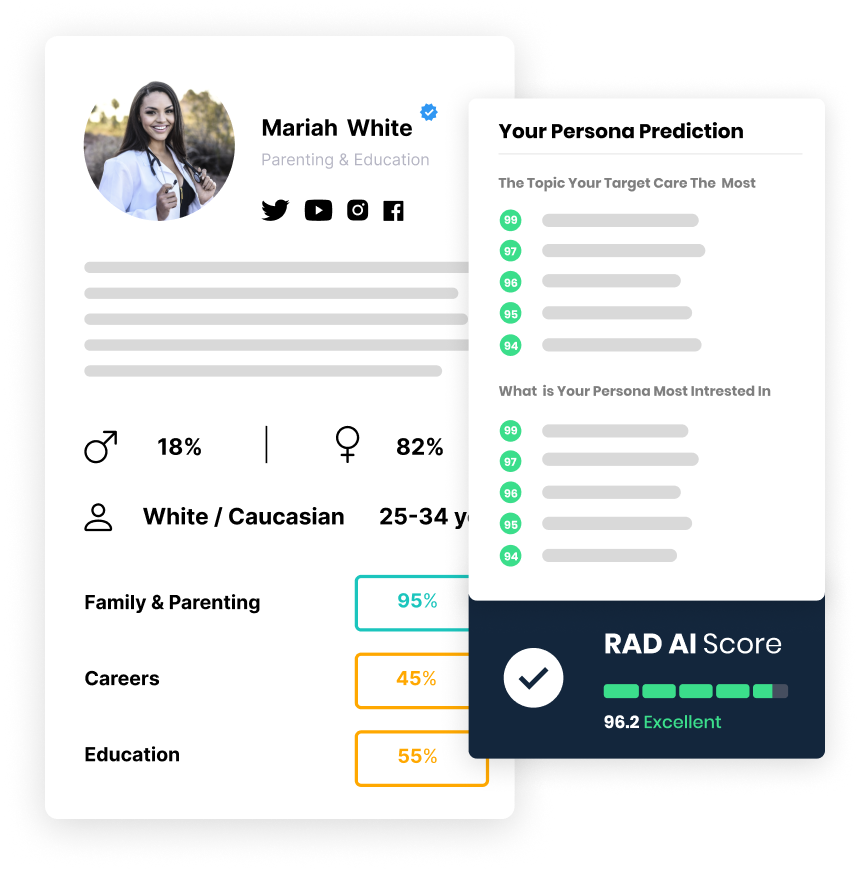 Actionable insights that guide influencer content creation.
What interests do your audiences care about most?
Who is your customer as it relates to the target persona and why?
Why is our influencer recommendations best suited for your campaign.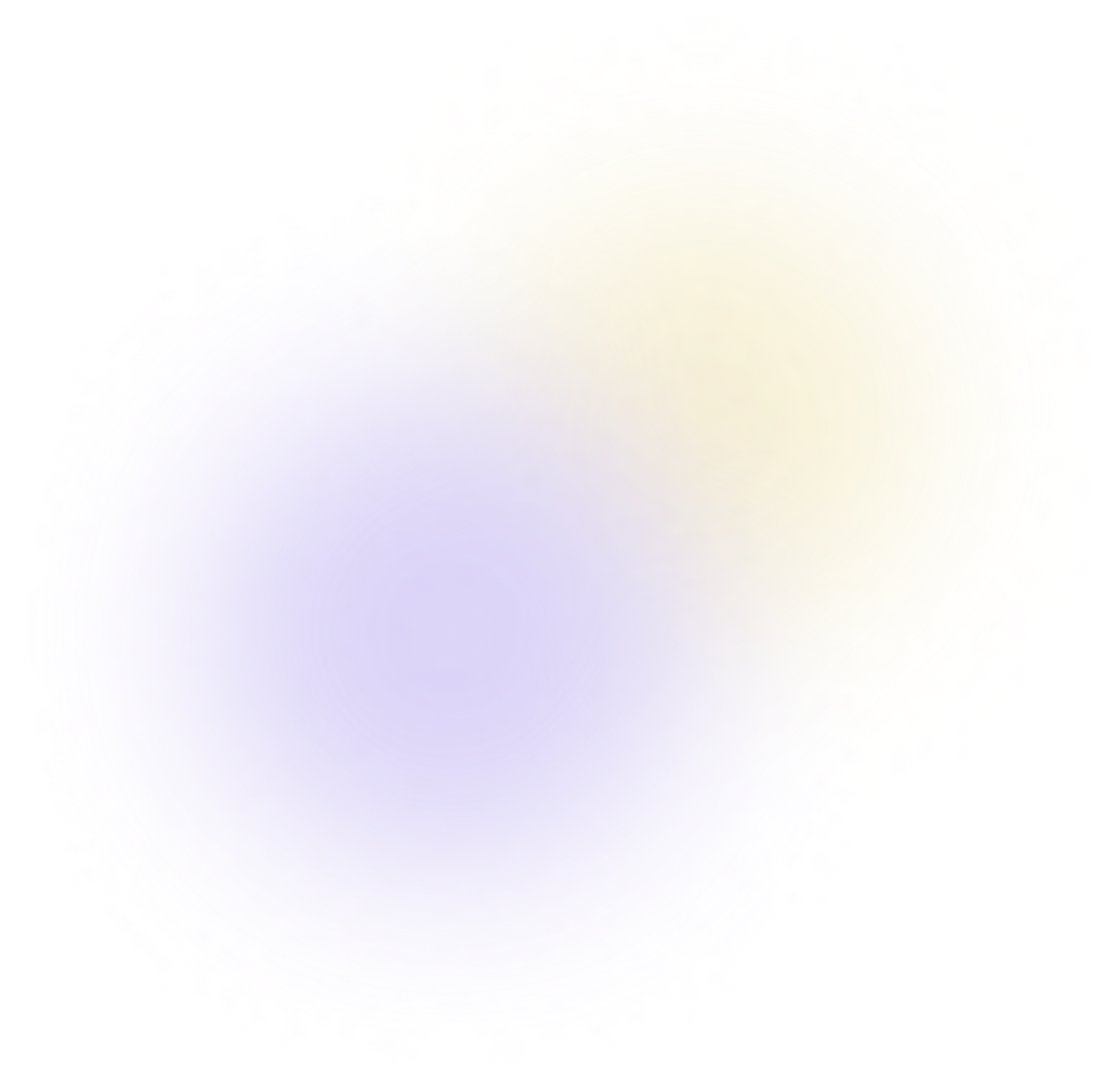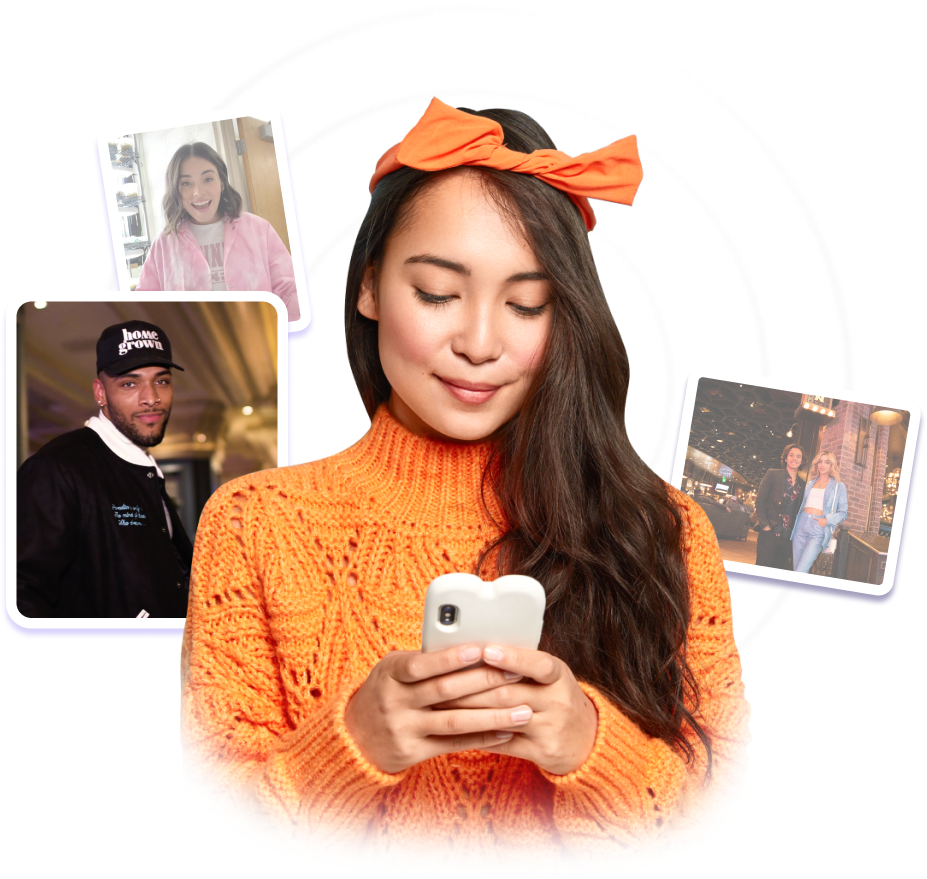 The easiest way to remove all doubt.
Pre-campaign insights
AI-informed influencers, content and personas
Activation
White-glove service and content benchmarks
AI-based feedback loop
Actionable insights for optimizations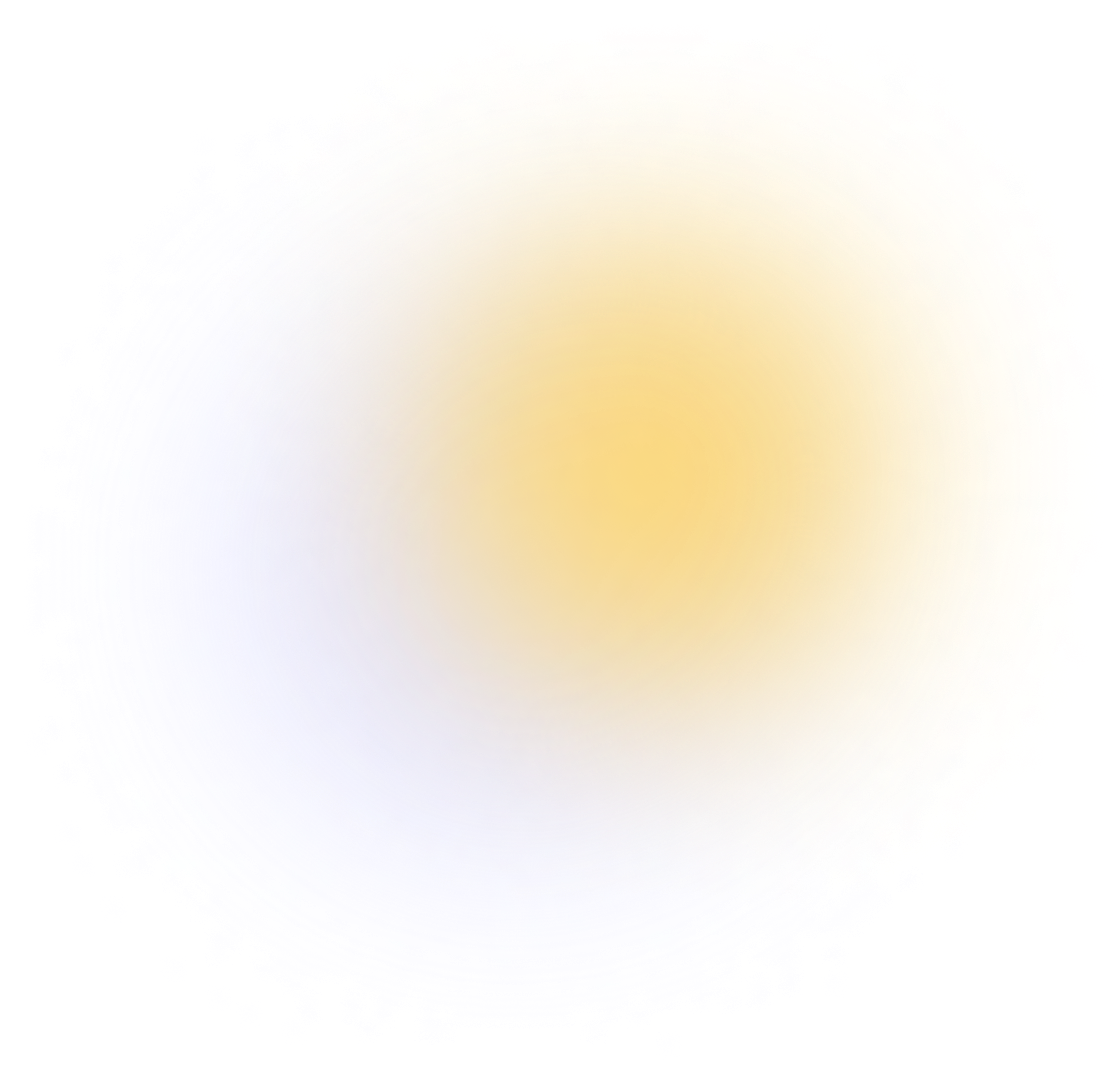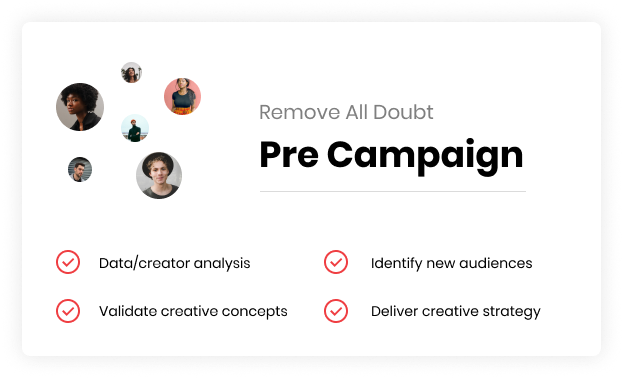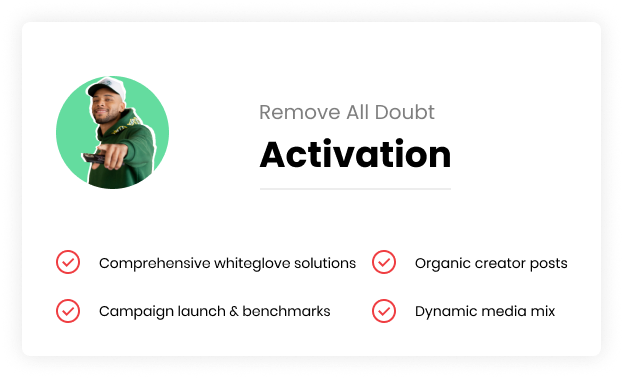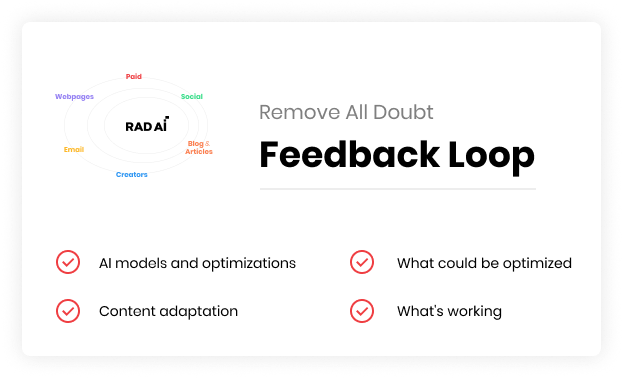 Stop Guessing About Influencer Marketing
2.5BN
Data processed per campaign
650+
Hours saved per campaign
3.7X
ROI our clients get per campaign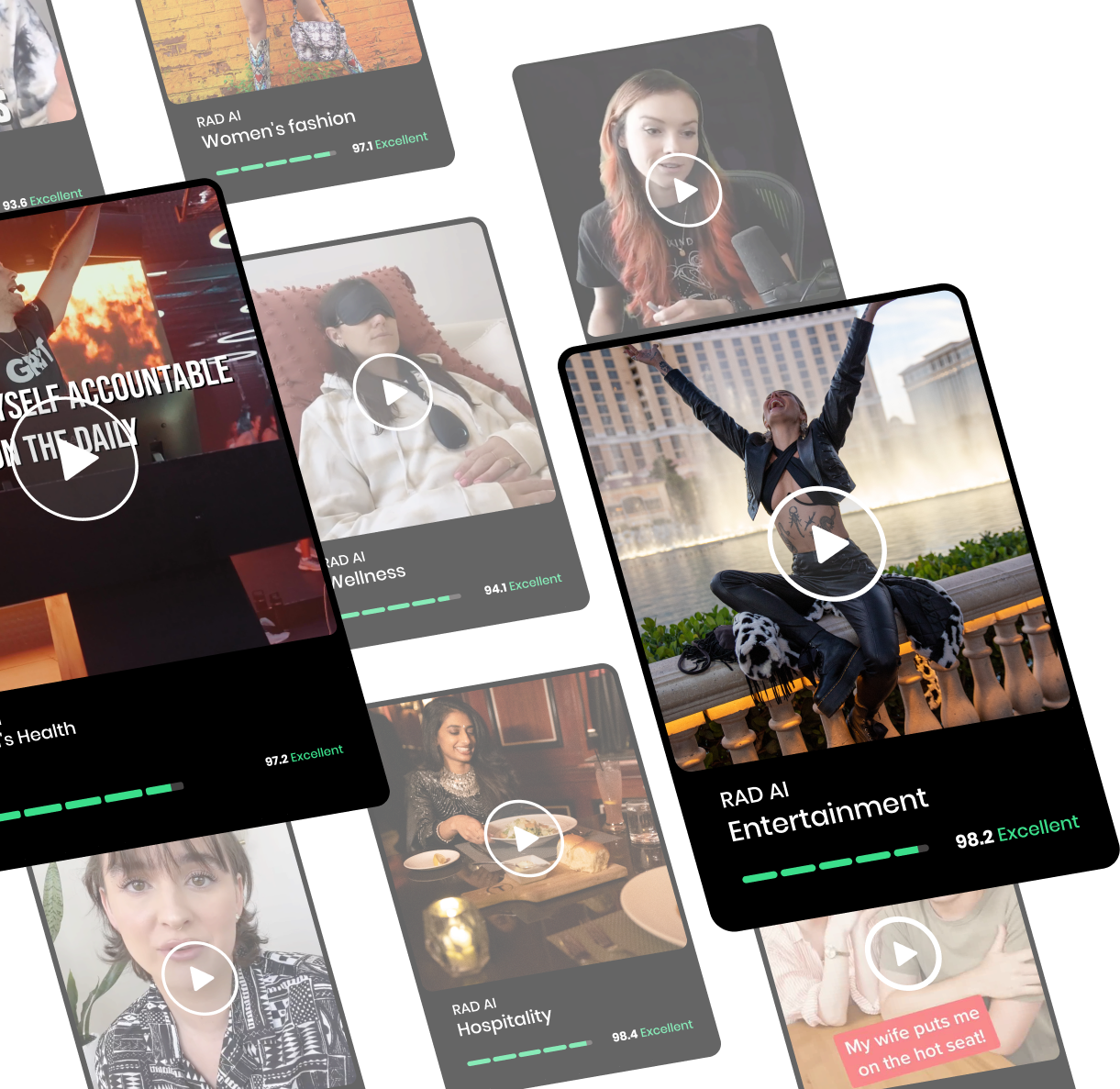 Creative intelligence that ranks content by persona
Use RAD AI to understand what type of video content is needed to maximize influencer campaign performance.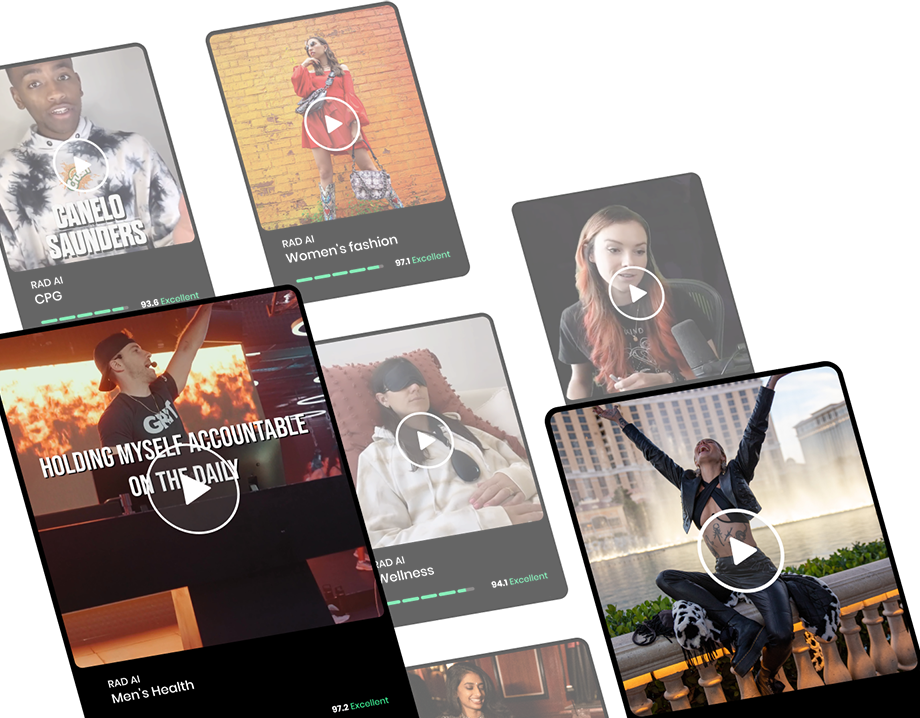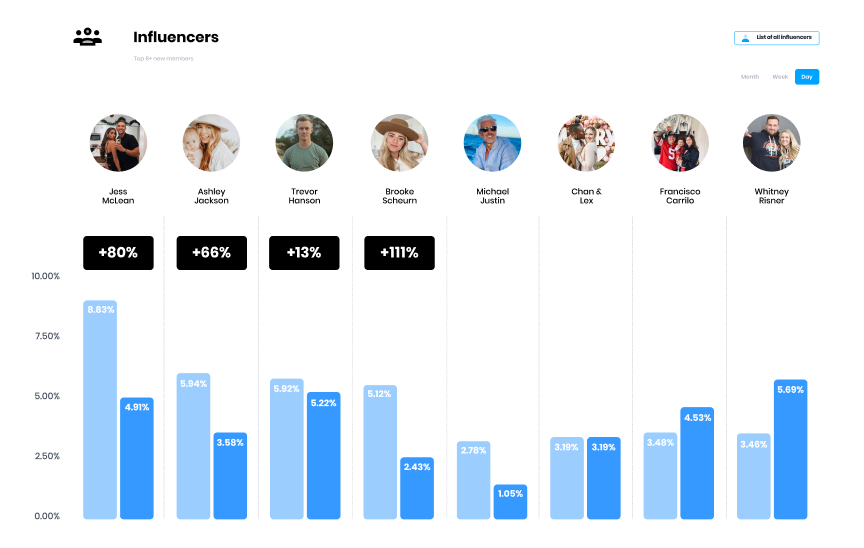 Performance insights that find evergreen evangelists.

Breakdown influencer performance

Compare organic and sponsored content

Identify evergreen and paid opportunities
Discover Creative Intelligence
Get the E-book
Discover how RAD AI is establishing a new standard of excellence
Learn more about how RAD AI uses Reddit and 600+ API connections
Breaks down the creative intelligence differentiation
Addresses the opaque nature of influencer marketing
Defines quantifiable influencer marketing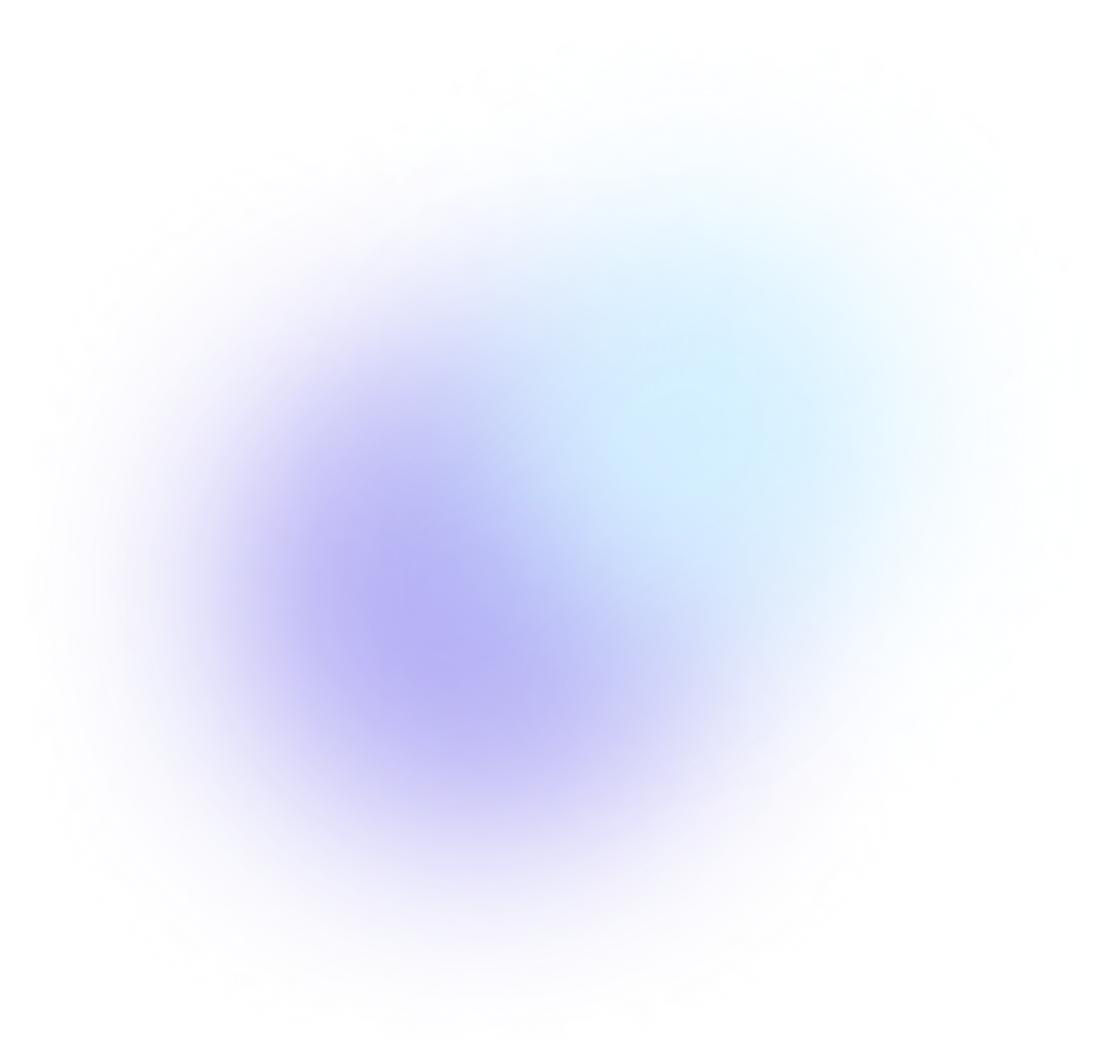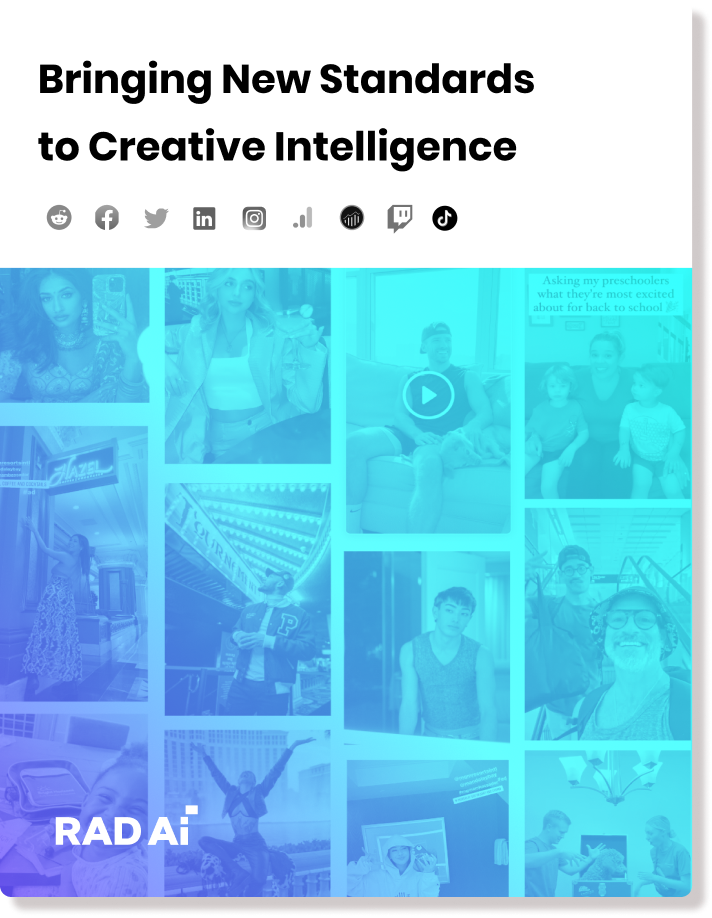 Content AI

4 mins
RAD AI Discloses Entertainment Brands Efficacy : 3X ROI
Artificial Intelligence

4 mins
Creative Intelligence Trends to Expect in 2023, According to Rad Intelligence
Content AI

3 mins
RAD AI Announces Founding Advisory Team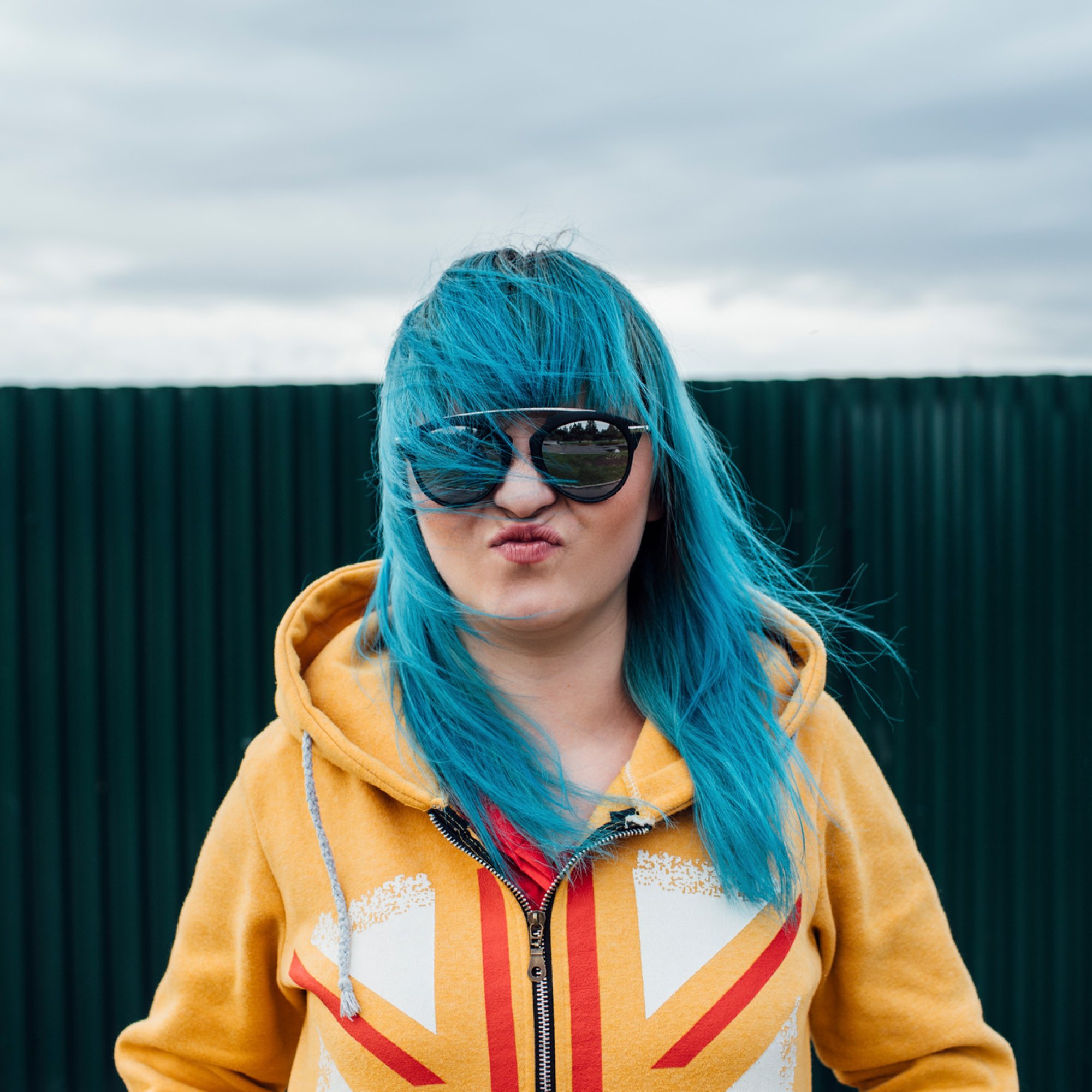 Content Intelligence
Influencer Marketing
AI-informed content
Persona
Greetings, seasoned influencer marketing aficionados! As someone who's well-versed in the art and science of influencer ...